Goodnight, sweet friend
Actors Remembered . . .

( Obituaries of the Rich and Famous )


| | | | | | | | | | | | | | | |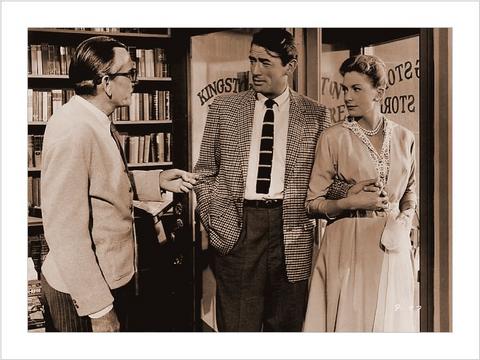 On Broadway - Goodnight, sweet friends...
---- Eternally Yours
In the Cinema - Goodnight, sweet friends...
---- Eternally Yours
Robert Walker
October 13th, 1918 - August 28th, 1951
Roy Rogers
November 5th, 1911 - July 6th, 1998
Fred Zinnemann
April 29th, 1907 - March 14th, 1997
Sir Alan Bates
a gentle, witty man
When they speak of their friend Alan Bates, who died Saturday, December 26th, 2003, after a year-long battle with pancreatic cancer, Eileen Atkins and Frank Langella recall an actor of tremendous subtlety, technical skill and emotional openness - and a gentle man of great warmth, some vanity and much wit.
"More than anything, Alan loved to laugh, which we did all the time," says Langella, who starred opposite Bates on Broadway in "Fortune's Fool" in 2002. "Alan had a huge camp side, but he was never malicious," says Atkins, who appeared with Bates in Yasmina Reza's off-Broadway hit, "The Unexpected Man," in 2002. "That is a rare and wonderful quality to find in people, and it is one of the things I loved about him most."
Alan, who was born in Derbyshire in 1934, gained fame as a member of England's pack of "angry young men" - writers, actors and directors who attacked suffocating middle-class values.
But unlike his peers Tom Courtney, Albert Finney and Peter O'Tool, Bates brought sensitivity and tenderness to his roles in "Zorba the Greek," "Georgy Girl," "Women in Love" and "An Unmarried Woman."
"He wasn't ashamed of showing his soft side, his female side," says Atkins, who knew Bates for more than 40 years. "He was not crassly ultra-male, which made him very sexy." So sexy, in fact, that when years later, at age 66, he appeared in "The Unexpected Man," older women, fans from his hunky youth, used to wait for him outside the stage door. "Loads of them," says Atkins. "And he loved it."
Langella, who didn't meet Bates until they appeared in "Fortune's Fool," but who became one of his closest friends and spoke to him almost every day while he fought cancer, praises the actor's "emotional abandon" on stage.
"Alan was the most fluid actor I've ever worked with," he says. "We never had a set notion about how to do a scene. It was a fresh approach every night, and Alan was willing to go in any direction I wanted to go in."
Bates, as an impoverished nobleman, and Langella, as the fobbish snob who humiliates him, both won Tony Awards for their performances in the play. During the run, the two palled around so much after the show each night that Langella, accepting a Drama Desk Award, cracked, "I must put to bed rumors that Alan and I are having an affair." "We were the same age, and had the same attitudes about life," says Langella. "I treasure our friendship even more than our work."
Off stage, Bates was known to be a shrewd judge of plays and roles for which he was well-suited. He didn't like long runs, and he often would not commit to a production until the last possible minute. He was generous to friends, and frequently used his clout to get other actors work.
"If someone's wife or partner left them, Alan would find them a job to help them get over it," says Atkins. "He was terribly good to people, sometimes too good. There were times when I thought he spoiled his own acting by surrounding himself with people who were not very good because he wanted to do them a good turn."
Alan was knighted in 2002, which came as a relief to his friends. "He wanted a knighthood so badly, and for years he was in despair that he didn't get one," says Atkins. "Every time the list came out, I'd say, 'Please, God, let Alan be on it.'"
Mr. Bates got his knighthood the same year he won the Tony and became a grandfather. "He called me up to tell me what a wonderful year it was," recalled Atkins. "Three weeks later, he called me again and told me he had cancer."
Both Atkins and Langella say Alan remained optimistic about his chances of beating his illness right up until the end. "He loved the fact that he still had masses of hair, and when he lost it because of the chemotherapy, I was sure he would not appear in public again," says Atkins. "But he turned up last year wearing a baseball cap at a party thrown by Tom Stoppard. He was very cheerful, and
---
More sad news . . .
Michael Jeter Dies - It's been a tragic month for genle children's show actors. Michael Jeter, the actor known to Elmo's World fans as Mr. Noodle's brother, Mr. Noodle, died on March 30th, 2003 in his home. He was 50 years old. There's a nice obituary for Mr. Jeter ( URL:http://www.Playbill.com ) Personally, I have to add that Mr. Noodle's brother, Mr. Noodle, was my favorite of the Noodles - that sounds like faint praise, I know, but I really loved him. He was vulnerable and sweet and very, very funny, and every time I've watched Elmo's World, I've always looked forward to seeing him. He did other things, of course - he won a Tony Award for Grand Hotel and an Emmy Award for Evening Shade - and he courageously came out as HIV-positive in 1997 to help advocate for more responsible portrayals of HIV and AIDS on television. Michael Jeter was an amazing guy, and a fantastic Noodle. We only get one of him in the universe. He'll surely be missed.
man
---
" Popular Smooth Baritone Crooner "
Perry Como began his career as a barber in Cannonsburg, Pennsylvania; toured the Midwest as featured singer with Frankie Carlone's band from 1934 to 1937; sang with the Ted Weems orchestra for six years thereafter; in 1943 began singing on the CBS radio network and performing in such upscale venues as Manhattan's Copacabana nightclub and Paramount Theater; signed a contract with RCA Victor, which released his first disk, "Goodbye Sue" (with "There'll Soon Be a Rainbow" on the flip side) in August 1943; in the mid-1940s topped the charts with his recordings "If I Loved You" and "Till the End of Time" and nudged the top with "I'm Always Chasing Rainbows"; had singing roles in several motion pictures, including DOLL FACE (1945) and WORDS AND MUSIC (1948); in 1948 moved from network radio to network television, where he remained for 15 years, reaching the height of his popularity as the host of the prime-time Emmy Award-winning CBS weekly variety hour The Perry Como Show (1955-1963); in 1958 won the Grammy Award for best recording artist with "Catch a Falling Star"; by the 1980s had accumulated total record sales of almost 100 million; was married to the former Roselle Belline from 1933 until her death, in 1998; he died at his home in Jupiter, Florida.
May 18th, 1912 - May 12th, 2001
---
ROBERT FRYER presents Rosalind Russell
In the Musical Comedy Wonderful Town
WHEN "Wonderful Town" swept on to the stage of the Winter Garden on february 26th, 1953, audiences and critics were equally roused to a fever-pitch of excitement. Not since "Guys and Dolls" had there been such an outburst of unanimous enthusiasm. Just to prove the unusually high quality of Leonard Bernstein's melodies as well as Adolph Green and Betty Comden's distinctive lyrics, each critic seemed to pick a different song as the "pop tune" of the show. All agreed, however, that "A Quiet Girl," "It's Love," "A Little Bit In Love," and "Ohio" were not only showstoppers but ear-ticklers which would long be remembered for their uncanny combination of words and music.
About Rosalind Russell . . .
Nominated three times for an Academy Award, Rosalind Russell became a star in spite of her family's skepticism. She was born in Waterbury, Connecticut; her father was a famous trial lawyer; her family still seems to believe that "Roz will get this acting out of her system." Nevertheless, Rosalind Russell knew what she wanted from the very beginning. After graduating from Marymount College and a training at the American Academy of Dramatic Arts, she talked herself into a summer stock company at Lake Placid, New York. After a few seasons, her role with Bert Lytell in "The Second Man" won her a Hollywood screen test and a long term contract.
From that time on Rossalind Russell impressed audiences in every way - most of all, because of her versatility. She acted such dramatic roles "Sister Kenny" as well as a deeply serious part in "Morning Becomes Electra," but she was equally successful when she played for laughs in "His Girl Friday," "No Time For Comedy," "Woman of Distinction," and other celluloid comedies. When she returned to the stage she was delightfully rib-tickling as the literally bewitching witch of "Bell, Book and Candle." Everything she does carries the touch of distinction.
Her personality, matching her beauty, has made her not only a favorite with film-goers all over the world but an industrious worker for civic activities. (She has received over thirty-five important awards and citations.) Although the stage is her natural sphere, she excels in outdoor sports; she rides well, swims like a professional, plays a hard game of tennis and a remarkable game of golf. she likes designing clothes and, on the side, thinks up new ideas in sweaters. Her name always appears high on the list of the ten best-dressed women.
In 1939 Miss Russell was sailing back to the United States on the S.S. George Washington. Her deck chair was next to that of Frrderick Brisson, the motion picture producer who was coming to this country. lthough he tried to avoid the only motion picture being shown aboard ( "The Women" ), Brisson finally broke down and saw the movie with Miss Russell. He liked it. He liked Rosalind. And on October 25th, 1941, he and Rosalind were married. On May 7th, 1943, their son Lance was born.
---